Press release
Chancellor announces £50m of superfast broadband funding
The Chancellor of the Exchequer announced the opening of bidding for £50 million of funding for superfast broadband roll-out in the UK.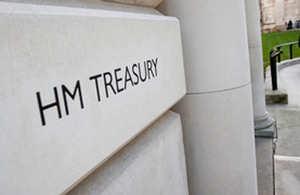 The Chancellor of the Exchequer, George Osborne, today announced the opening of bidding for £50 million of funding for superfast broadband roll-out in the UK. Local Public Authorities will be able to apply to Broadband Delivery UK (BDUK) for this funding to improve broadband in their area. Today's funding is estimated to benefit up to 800,000 premises.
Broadband infrastructure investment is vital in supporting the overall growth agenda, and is a central strand of the current Growth Review. In total, £530m will be spent over the next four years on rolling out superfast broadband to where the market alone would not reach.
Visiting Bristol, the Chancellor said:
Broadband is crucial for the country's economic future; that's why the coalition government is investing over half a billion pounds in its infrastructure.
We want to have the best superfast broadband network in Europe by 2015 and today's £50m will benefit up to 800,000 homes and businesses. This is very much a locally-driven process and we encourage bids from all local people with plans for improving broadband in their local area.
Notes for Editors
The government published its National Broadband Strategy in December 2010. It sets out the goal of delivering a fibre point in every community in the UK by the end of this Parliament, bringing superfast broadband within reach of urban and rural communities, and commits to ensuring that homes and businesses right across the UK are able to access a decent level of connectivity, even in the most remote areas.

Broadband Delivery UK has been created within the Department for Culture, Media and Sport (DCSM) as a delivery vehicle for these policies.

It is estimated that the private sector alone, given their currently published plans, will cover approximately two thirds of premises with access to superfast broadband by 2015. This leaves approximately one third of premises (or approximately 9m premises) potentially within scope for public sector intervention in superfast broadband.

The first wave of funding was agreed in October 2010. Four rural areas that include some of the most remote parts of the UK were selected to pilot the next generation of high speed broadband.  Each area will be allocated around £5-10m. Guidance will be published on Monday with details of the application process and eligibility criteria.
Non-media enquiries should be addressed to the Treasury Correspondence and Enquiry Unit on 020 7270 4558 or by e-mail to public.enquiries@hmtreasury.gsi.gov.uk
Media enquiries should be addressed to the Treasury Press Office on 020 7270 5238.
Published 4 March 2011