News story
Championing the rights of Afghan women
Home Office minister Lynne Featherstone has been championing the rights of Afghan women as the country rebuilds.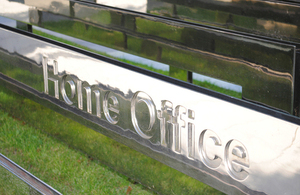 In her role as International Violence Against Women's Champion, the Minister joined other worldwide civil society representatives in Germany to discuss the future of Afghanistan ahead of the country's international conference in Bonn.
The Home Office minister held meetings with senior international partners, including US Ambassador for Global Women's Issues Melanne Verveer, and highlighted the need to protect women's rights, and improve governance including action on anti-corruption and justice.
These views were echoed by the Foreign Secretary William Hague, who represented the UK at the Bonn conference.
Lynne Featherstone said: 'It is important that the UK plays its part in helping to protect the human rights of Afghan women, and ensure they are included in the future political process as the country rebuilds itself.
'At the Bonn conference the UK sent an important message to Afghan and international governments about the UK's commitment to the involvement of civil society representatives in the future of Afghanistan.'
The conference, which was chaired by Afghanistan, gave international partners the chance to agree the long-term commitment to the country after 2014 when international combat troops withdraw.
Several key commitments were agreed by international partners at the conference:
economic support to Afghanistan for the decade after 2014
producing a clear plan for the future structure and funding for the Afghan National Security Forces
a set of guiding principles for the process and outcome of the reconciliation process, including respect for the rights of women
The Afghanistan government has agreed to:
make progress on key development priorities such as governance, anti-corruption and justice
uphold its international human rights obligations to protect women's rights
to protect women's rights as enshrined in the Constitution
Published 9 December 2011