World news story
Challenges facing City of London and financial services in Europe
Event at British embassy in Berlin investigates current issues facing European financial services markets.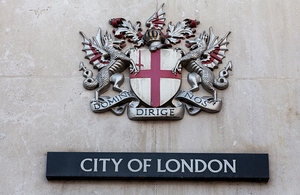 The embassy hosted the City of London Corporation for a breakfast event, in cooperation with the International Bankers' Forum, on 5 June to discuss "The Future of the European Financial Services Market".
The City of London Corporation supports and promotes the City as the world leader in international finance and business services, as well as providing local government and policing services for the financial and commercial heart of Britain.
Mark Boleat, the City's Policy Chairman, gave a speech setting out the City's views, highlighting the need to work together in Europe and stating a clear commitment to the EU. The speech was followed by a panel debate with representatives of the German financial sector.
They discussed challenges for the sector including the future of banking union. The panelists took stock of what has been achieved but also highlighted the range of new risks which have arisen.
Read the full speech.
Published 5 June 2013