News story
Chair of the Parole Board appointment extended
Sir David Calvert-Smith's appointment as Chair of the Parole Board has been extended.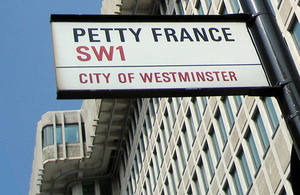 The Secretary of State for Justice and Lord Chancellor, the Rt Hon Michael Gove MP, has extended the appointment of Sir David Calvert-Smith as Chair of the Parole Board in order to allow the recruitment process for his successor to be completed.
The recruitment process to select a new Parole Board Chair has been launched and it is hoped that Sir David's successor will be able to take up appointment on or before 1 January 2016.
Published 14 September 2015