Chair for merger of Sport England and UK Sport announced
LOCOG Deputy Chairman to oversee merger of the two organisations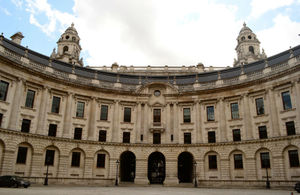 Sir Keith Mills has been appointed as the Chair of the Project Board set up to manage the merger of Sport England and UK Sport into one arms length body. The changes are set to be completed by 1 April 2013.
"It is fantastic to have Sir Keith Mills as Chair of the Project Board," Sports Minister Hugh Robertson said. "His unparalleled business experience, combined with a detailed knowledge of our sporting landscape, means he is the perfect person to oversee this work."
"The structure of sport in this country must be rationalised and, going forward, it does not make sense to have two organisations, operating out of different and expensive central London locations with the associated administrative costs. I also want to capture the commercial opportunities generated by London 2012 to sport thereafter.  I have no doubt Sir Keith will manage this with his customary expertise."
Supporting elite athletes and grassroots sports
Sir Keith Mills said:
"I look forward to helping drive through the merger of UK Sport and Sport England. My priority will be making sure this happens as smoothly as possible, to ensure UK Sport and Sport England can focus on the crucial work they are carrying out in the run up to the London 2012 Games, in supporting our elite athletes and funding grassroots sport respectively. We would like to see the new merged organisations provide even stronger support for sport post-2012."
Sir Keith's main responsibilities will be to ensure the project creaes a body that incorporates the current responsibilities of Sport England and UK Sport for community and elite sport respectively, while maintaining distinct English and UK funding streams, which delivers even more value for money for the Government and the public.
He will also ensure that the viewpoints of stakeholders including the devolved administrations, Home Country Sports Councils, national sports governing bodies and local authorities are properly considered during the changes.
Further information
Published 2 February 2011