Press release
Centre for Social Justice mental health report launch
Paul Burstow responds to Centre for Social Justice report "Completing the revolution - transforming mental health and tackling poverty"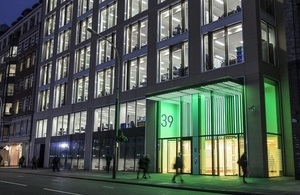 The Centre for Social Justice has launched its report "Completing the revolution - transforming mental health and tackling poverty", which has looked at a public health approach to improving mental health responses in poor communities.
In response, Care Services Minister Paul Burstow said:
"Many of the interesting issues raised in this report are addressed in our cross-government mental health strategy, No Health Without Mental Health, which makes it clear that mental health is everybody's business. The strategy recognises the importance of the underlying causes of mental health problems and the role of not only government departments but also wider public services, communities and individuals.
"We have announced £400 million for the Improving Access to Psychological Therapies programme and only last week I announced that £32 million would be available over the next four years to improve access to psychological therapies for children and young people. I met with children at South London and the Maudsley and saw what great work they are doing to transform services for children and young people, including the poorest in society. This will pay off in the long-term as they are less likely to have mental health problems in the future or fall into drugs and crime. To tackle the stigma of mental health we have provided substantial support to Time to Change.
"Nobody wants to go back to the days of scores of people being locked away indefinitely in asylums. The Health and Social Care Bill will mean that doctors can commission mental health services that are best for their patients, from a range of organisations."
Published 31 October 2011