Centenarians solve puzzle of a long life
Figures from the ONS suggest there were 11,700 people over the age of 100 at the last census in England and Wales.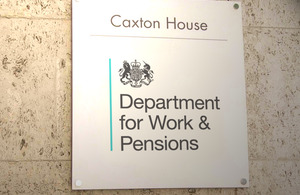 In 1913 Emily Davison threw herself under the King's horse at Ascot, Asquith was the British Prime Minister and the first crossword puzzle appeared in the New York World newspaper.
Today's centenarians would be born around the same time as Hollywood stars Vivien Leigh (1913), Gene Kelly (1912) and actor and future president Ronald Reagan (1911).
Minister for Pensions Steve Webb said:
More people than ever before are living to very old age and a third of children born today are expected to reach 100. We need to be prepared for a society that is ageing and plan for how we want to spend our time.

That's why we're making the biggest reforms to our pension system since before these centenarians were born, making it pay to save for your retirement.

From 2016, the new single tier pension will make it clear what you will get from the state when you reach State Pension age, and by 2018 every workplace will have a duty to offer a workplace pension.
Notes to Editors:
Figures form ONS http://ons.gov.uk/ons/rel/mortality-ageing/estimates-of-the-very-old–including-centenarians-/2002—2011/index.html
Published 21 March 2013