News story
Celia Hughes reappointed to the Criminal Cases Review Commission
Her Majesty The Queen, on the recommendation of the Prime Minister, has reappointed Celia Hughes to the Criminal Cases Review Commission.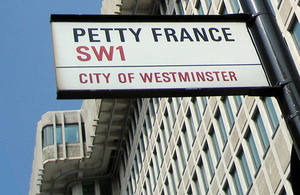 The Commission's role is to investigate and review cases where it is alleged that a miscarriage of justice may have occurred in relation to conviction, sentence or both. The Commission was the first statutory body in the world created to investigate possible miscarriages of justice and, where appropriate, to refer cases back to the appeal courts.
Reappointment
Celia Hughes has been reappointed for a further 5 years from 12 November 2017.
Ms Hughes was appointed to the CCRC in 2012 and is a very experienced criminal defence solicitor who, prior to joining the Commission, worked in leading practices in London and Bristol specialising in complex cases and organised crime. She has served as an independent peer reviewer for the Legal Services Commission and in her last four years of practice had an exclusively appellate practice. She also supervised her firm's Appeals Unit.
Published 9 November 2017