Celebrating Olympic legacy
With just 22 days to go until the London 2012 Olympics begin, the world's athletes are starting to arrive. Watch our time-lapse video to find out about the journey to the Games.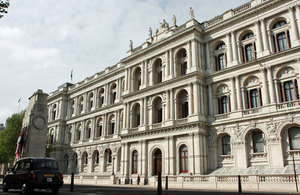 This year, the UK builds on its long and proud association with the Olympic and Paralympic movement, as London becomes the first city ever to host the Games for the third time. The idea of legacy was built in London 2012, with 75 pence in every £1 going towards regeneration and renewal of East London.
The Olympic Park is ready - built on time and under budget. Take a look back at the building of the Park and learn some interesting facts and figures about the Games in our video below.
In a speech today, the Prime Minister said that the UK will derive more than £13bn of benefit to the UK economy as a result of hosting London 2012. Read the speech and find out more about the Olympic legacy on the Number 10 website.
Meanwhile, the Olympic Torch continues to light up different communities up and down the UK. Follow the Torch's journey on Tripline.
Published 5 July 2012