World news story
Celebrating HM The Queen's Birthday in Kampala
HE President Yoweri Museveni and the First Lady were the High Commissioner's guests of honour at a glittering reception at her Residence.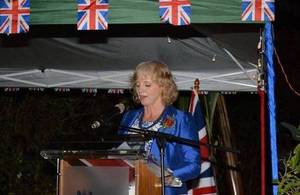 On the evening of 11 June, HE President Museveni, the First Lady, government ministers, the diplomatic corps and members of the British, Ugandan and international communities were the guests of the High Commissioner HE Alison Blackburne at a reception to mark the official birthday of HM Queen Elizabeth II.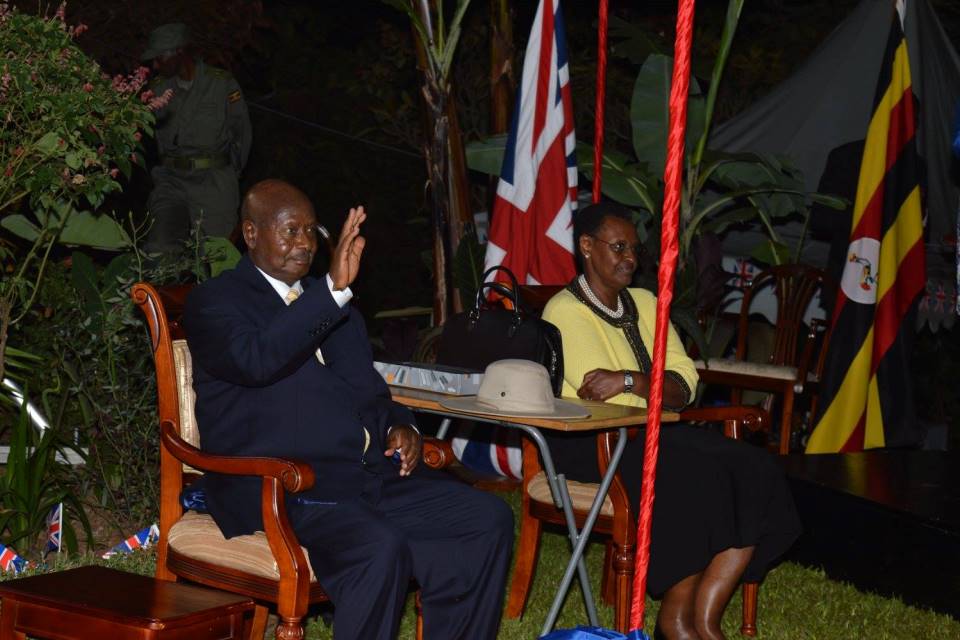 In her speech to the assembled guests, the High Commissioner expressed her satisfaction at the wide-ranging relations between the UK and Uganda, and the work that the British and Ugandan governments are doing together to promote poverty reduction and economic development in Uganda. She also noted that 2015 was a special year for the UK, as HM The Queen will become the longest serving British monarch in September, in the same year that her great granddaughter Princess Charlotte Elizabeth Diana of Cambridge. She mentioned a number of significant milestones this year, including the 800th anniversary of Magna Carta and the 70th anniversary of VE Day, marking the end of the Second World War in Europe. And she recalled the successful visit to Kampala of the Globe Theatre Company in February, during which they performed Hamlet at Uganda's National Theatre.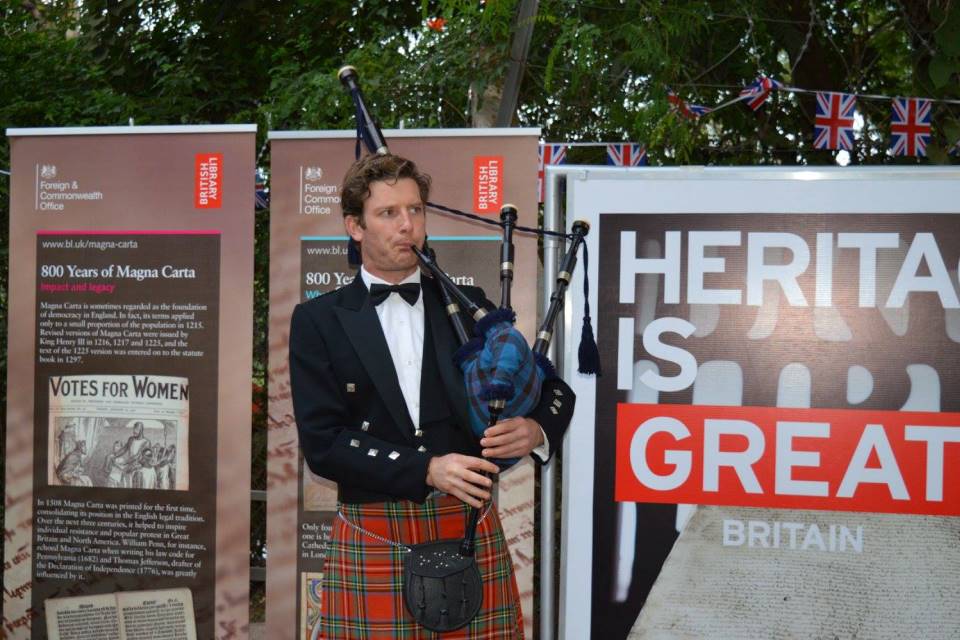 The British NGO Brass for Africa, which supports disadvantaged young people in Uganda through music, provided a virtuoso brass band which played the national anthems of the UK and Uganda at the event. The band also performed a specially commissioned piece of music entitled "Best of British", which included excerpts of well-known British works. Jim Trott, the founder and CEO of Brass for Africa, took the opportunity to discuss the organisations work with HE the President, who praised the achievements of the young musicians.
For the evening of the reception, the High Commissioner opened a traditional British pub in her garden, the "Queen Elizabeth", which served real British ales to her guests. Other delicacies on offer included white and rose English sparkling wine, various types of British cheese and Scotch malt whisky tasting. Ice cream produced by Kira Dairy, a British business operating in Jinja, was served. And a specially invented cocktail, made with passion fruit juice supplied by Passion for Africa, a British company operation in Kabale, was served by expert Ugandan mixologists.
The High Commissioner expressed her warm thanks to the following British companies, which provided generous sponsorship to the event:
Uganda Breweries Ltd Barclays DFCU Bank G4S FBW FEIL Vodafone Standard Chartered Seafast Logistics Tilda Uganda Ltd Tullow Oil Umeme Nexia Johnson and Johnson
Published 12 June 2015
Last updated 16 June 2015
+ show all updates
More photos added
First published.