Press release
Catapult subsidiary acquisition welcomed by Innovate UK
The Cell and Gene Therapy Catapult has announced the sale of its subsidiary to biotechnology company, Cell Medica.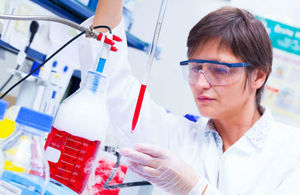 The acquisition of Catapult Therapy TCR Ltd by Cell Medica will support the further development and commercialisation of promising cancer immunotherapy.
Catapult Therapy TCR Ltd is a joint venture company set up by the Cell and Gene Therapy Catapult, UCL Business and Imperial Innovations. It focuses on the development of a gene-modified WT1 TCR T cell therapy, to develop treatments for blood cancers and solid tumours, such as acute myeloid leukaemia and myelodysplastic syndrome.
The work is being funded from a grant by Innovate UK.
Ian Campbell, Director - Health and Life Science, Innovate UK, said:
Along with our Catapult network, the mission of Innovate UK is to embrace innovation to meet the societal challenges of tomorrow and drive economic growth.

The spin out of Catapult Therapy TCR Ltd and its acquisition by Cell Medica shows how we can commercialise this vital technology. This will make a crucial difference in treating cancers and tumours, while keeping the UK at the forefront of this sector.
Notes to editors
For media enquiries: call 07766 901 150 or email pressoffice@innovateuk.gov.uk.
Published 26 June 2017