Press release
Caribbean team will receive a warm Welsh welcome before Olympics, says Cheryl Gillan
The Trinidad and Tobago Olympic team will receive a warm Welsh welcome when they arrive in Cardiff for their pre-Games preparations in 2012,…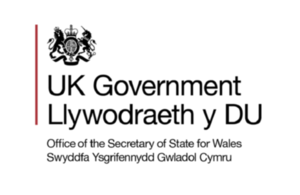 The Trinidad and Tobago Olympic team will receive a warm Welsh welcome when they arrive in Cardiff for their pre-Games preparations in 2012, said Welsh Secretary Cheryl Gillan.
Mrs Gillan was welcoming the news that the Caribbean country's Olympic committee had selected Cardiff as its team base for the build-up to the London Olympics.
She said: "Olympics athletes from Trinidad and Tobago can be sure of a warm and enthusiastic Welsh welcome as they make their final preparations for the London Olympics in 2012.
"This decision acknowledges the quality of sporting facilities and the training infrastructure available in Wales. I now hope to see other Olympic teams following the lead of Trinidad and Tobago to also make Wales their home-from-home for the 2012 Olympics."
Published 9 December 2010