News story
Careless driver sent to prison
An Essex van driver who killed his sister in a road traffic collision has been sent to prison following the intervention of the Solicitor General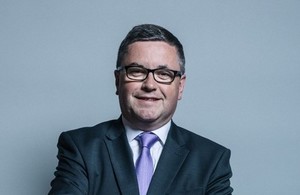 John Bond, 32, was convicted of causing death by careless driving whilst under the influence of drugs in September this year.
Bond failed to give way at a junction resulting in a collision between his van and another vehicle. His sister, Ms Bond, 22, who was sat in the front and not wearing a seatbelt, suffered a severe head injury and was pronounced dead at the scene. The other passenger, Ms Bond's boyfriend was also injured but not seriously.
The driver of the other vehicle suffered significant injury and was unable to work for 6 and a half months as a result of the accident. He has since been diagnosed with post-traumatic stress disorder.
Bond originally escaped prison, instead receiving a 2 year suspended sentence at Chelmsford Crown Court. The Court of Appeal today imposed an immediate custodial sentence of 2 years. He has been ordered by the Court to surrender himself by 4.30pm today. The period of disqualification from driving was also increased from two years to three years.
Speaking after the hearing, the Solicitor General, who referred the original sentence to the Court of Appeal as unduly lenient said:
"The original sentence failed to take adequate account of the tragic loss of a young woman's life. I believe that this sentence of immediate imprisonment properly reflects the seriousness of Mr Bond's offending."
Published 13 December 2017