Carbon Capture and Storage Industry Day
22 February 2012 In his first engagement on CCS since coming to office, the new Energy and Climate Change Secretary Edward Davey today reiterated…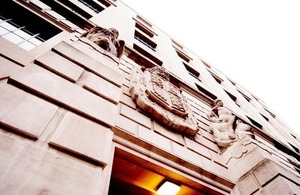 22 February 2012
In his first engagement on CCS since coming to office, the new Energy and Climate Change Secretary Edward Davey today reiterated the Coalition Government's commitment to supporting carbon capture and storage. Speaking following CCS Industry Day, he said:
"Since I first read about the technology back in 2005 I've held the view that carbon capture and storage is crucial to a low carbon future for our planet.
"It could transform mankind's relationship with fossil fuels. Once demonstrated it will have national and international ramifications for how we power our economies with clean secure energy for decades to come.
"The UK has the chance to lead the world in CCS and the Government is backing its commitment with £1 billion. We want to work with industry to deliver a new, vibrant CCS programme by the 2020s that helps deliver our low carbon targets in a realistic and cost-effective way.
"We are fortunate to have many promising proposals for CCS projects. It was a privilege today to hear of the high level of interest and commitment from industry. I look forward to working with the industry to turn our vision for CCS into reality."
Published 22 February 2012