Press release
Capital markets key to future funding for the aviation market
Commercial debt is attractive to the aviation sector, but capital markets have the potential to offer stability in liquidity and pricing.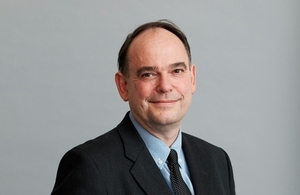 Commercial finance and liquidity may be readily available at the moment, but the aviation sector also needs to consider capital markets as a source of future funding.
That is the message UK Export Finance's Head of Aerospace, Gordon Welsh, will deliver to delegates at today's (22 September) International Society of Transport Aircraft Trading (ISTAT) Conference in Istanbul.
UK Export Finance (UKEF), the UK's export credit agency, supports UK exporters with a range of insurance, guarantees, and direct lending facilities that complement funding available from the commercial sector. The aviation industry is a very important sector to UKEF.
Anticipating a debate about the relative merits of commercial debt compared to use of capital markets for the aviation sector, Mr Welsh believes that while commercial debt is currently attractive to the aviation sector, ahead of the introduction of Basel III and adoption of its leverage ratio, capital markets have the potential to offer stability in both liquidity and pricing.
Addressing delegates, Mr Welsh will also comment:
There is a clear role for export credit agencies in the future funding of the aviation sector. By filling the gaps in private sector finance provision we increase capacity. With successful products already supporting the industry, we can also take a long term view, working closely with our French and German colleagues and considering innovative features such as pre-funded bonds that can be structured, or instant bonds capable of being issued on a drawdown basis. These are initiatives with the potential to help secure the future of the aviation industry.
Notes for Editors
UKEF is the UK's export credit agency. It supports long term economic growth and competitiveness by complementing the private market with insurance for exporters, loan guarantees to banks, and support for and provision of loans to overseas buyers of UK goods and services.
Sectors in which UKEF has supported exports include: aerospace, petrochemicals, construction, oil and gas, mining and metals, telecommunications, and transport.
During the last five years has provided over 1,500 guarantees and insurance policies with an exposure value in excess of £14 billion.
UKEF supports British exporters with a range of guarantees and bonds, an enhanced Direct Lending Facility and an Export Refinancing facility.
The Prime Minister launched the government's 'Exporting for Growth' challenge in 2011, with the goal of increasing exports to £1 trillion per annum by 2020.
Media enquiries: Julia Beck, Media Relations Manager
Published 22 September 2014