News story
Cannabis smugglers get 33 years
A gang caught trying to smuggle in four tonnes of cannabis on a luxury yacht have been jailed for a total of 33 years.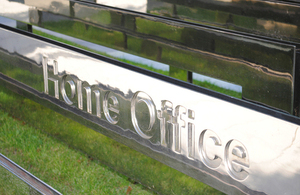 The smugglers were arrested in July after being tracked for 12 hours at sea by a UK Border Agency patrol vessel - HMC Valiant. The Dutch-registered yacht MV Majestic was spotted in the south west of the English Channel, in the Falmouth area, and its movements monitored. 
HMC Valiant tracked the yacht for 100 nautical miles along the English Channel. The £2m yacht is believed to have started its journey in north Africa before heading towards the south west part of the English Channel.
In the early hours of Sunday 24 July the MV Majestic was intercepted near the Isle of Wight by HMC Valiant and its sister cutter HMC Searcher. After interviewing the crew, the yacht was escorted into Newhaven harbour.
Cannabis worth £12m
UK Border Agency officers then boarded the MV Majestic and carried out a thorough search of the yacht. Packages of cannabis, worth an estimated £12m, were discovered stashed inside an adapted space in the hull accessed through two deck hatches.
Malcolm Bragg, assistant director from the UK Border Agency's Criminal and Financial Investigation team, said: 'This is an excellent example of how our efforts in securing the border stop drugs and other dangerous items from entering the UK - in this case before they even reached the British mainland.
'The use of the Majestic shows how smugglers will try to pass themselves off as innocent boaters in order to sneak past our controls. That's why we work closely with members of the boating community to help identify potential risks and safeguard the UK from the harmful trade in illegal goods.
'Our efforts have helped bring an international crime gang to justice and the message is clear; we will investigate anyone who tries to smuggle banned substances through the UK border.'
The four men were sentenced as follows:
Al Turner of Hargham Heath, Attleborough, Norfolk - nine-and-a half years
Mark Timothy of Sandown Close, Clacton-on-Sea - nine-and-a-half years
Johan Bouma of Amsterdam, Netherlands - nine-and-a-half years
Franciscus De Geus of Amsterdam, Netherlands - five years
 
Four tonne Newhaven cannabis seizure on Flickr

Published 14 October 2011