World news story
Call for bids: 2016/17 Magna Carta Fund for Human Rights and Democracy
The British Embassy is pleased to announce that we are now accepting bids for new project concepts for Cambodia under the FCO's Magna Carta Fund for Human Rights and Democracy.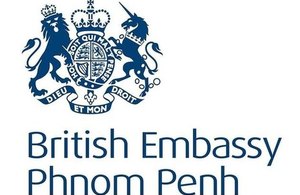 Magna Carta Fund for Human Rights and Democracy
The Magna Carta Fund for Human Rights and Democracy, previously known as The Human Rights and Democracy Programme, is the Foreign and Commonwealth Office's strategic programme dedicated to the UK's global human rights and democracy work.
Through targeted projects overseas, it supports the promotion and protection of human rights, democracy and the rule of law. It aims to further British interests by supporting high-impact projects which promote institution-building, target universal issues and the underlying causes of human rights problems.
The programme invites proposals that support:
Democratic values and the rule of law;
The rules-based international order; and
Human rights for a stable world
2016-17 bidding round in Cambodia
We are looking for creative and original project ideas, for innovative activities that will have the greatest impact on improving human rights in Cambodia.
We are less interested in proposals which focus purely on seminars, workshops or the production of research reports as ends in themselves. Instead, proposals should include action-oriented ideas which will bring about concrete outcomes.
Full details can be found here: https://www.gov.uk/guidance/human-rights-and-democracy-programme
Selection Criteria
Bids will also be assessed against the following criteria:
Potential impact
Creativity/originality of proposal
Value for money
Project design, including clear, achievable objectives/outputs
Alignment with the Magna Carta Fund for Human Rights and Democracy Strategy
Evidence of local demand/need and effectiveness in reaching target audiences
Project viability, including capacity of implementing organisation(s)
Good risk and stakeholder management
Sustainability
How to apply
Interested implementers are invited to submit a Concept Bid using Project Concept Form to the Embassy.
Successful Concept Bidders will be contacted by 12 February 2016 and will be asked to submit a full Proposal. If you have not heard from the Embassy by 12 February, then please assume your bid has been unsuccessful.
Ms Sovannraksmey Chap
Project Coordinator
British Embassy Phnom Penh
27-29, Street 75
Tel: 023 427 124 Ext. 2218

Document information
Published: 21 January 2016