Call for new research proposals now open
DFID and the Economic and Social Research Council are calling for new research proposals in the field of international development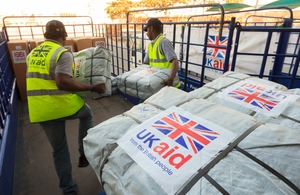 DFID and the Economic and Social Research Council (ESRC) are calling for new and innovative research proposals in the field of international development.
The latest call is part of an ongoing drive to fund high quality research that helps us to achieve the Millennium Development Goals.
Both funders are committed to commissioning world class research and ensuring the results are available for policy makers and development workers worldwide.
This third call keeps an overall 'poverty alleviation' theme from previous rounds and applications under this heading are still eligible. However, the ESRC and DFID have identified three areas for this call where work will be of particular interest. These are:
Measuring development
Information and communication technology (ICT) and development
Resource scarcity, growth and poverty reduction
Apply now
Applications are invited for projects with a Full Economic Cost value of between £100,000 and £500,000.
The scheme is open to UK and non-UK researchers based in higher education institutions, research organisations and organisations with a credible research capacity.
The closing date for applications is 27 September 2011
Published 30 June 2011