Call for evidence on the evolution of NEST
A consultation has been launched today on the future of NEST, the government-backed provider of workplace pensions.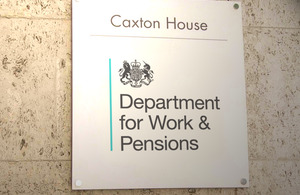 The consultation will consider whether the National Employment Savings Trust's (NEST) remit needs to better reflect recent changes to the pensions landscape, including the introduction of the pension freedoms and the new State Pension, to meet the needs of its 3 million members. This may include providing new ways for members to access their pension savings and expanding the scheme to enable individuals, employers and other schemes to access NEST's services.
Minister for Pensions Baroness Ros Altmann, said:
The pensions landscape has changed significantly in recent years and automatic enrolment has meant millions more people are saving for their retirement, with the help of their employer. NEST has played a vital role in the success of automatic enrolment and its importance is likely to increase in coming years. It is right, therefore, that we now consider how it continues to deliver its services in future.
NEST was set up in 2010 ahead of the drive to automatically enrol all employees into workplace pensions. So far 6.3 million people have been automatically enrolled into schemes, a number that is set to rise with the rollout of automatic enrolment to smaller employers.
The consultation is seeking views from industry and the public and will run for 12 weeks.
Contact Press Office
Media enquiries for this press release – 020 3267 5106
Press Office
Caxton House
Tothill Street
London
SW1H 9NA
London Press Office (national media and London area enquiries only – not questions about personal claims) 020 3267 5144
Out-of-hours (journalists only) 07623 928 975
England and Wales (local media enquiries) 029 20 586 then 097 or 098 or 099
Scotland (local media enquiries) 0131 310 1122
Follow DWP on:
Published 7 July 2016