World news story
Call for Bids: Economic Research, Analysis and Debate
The bidding window for support to economic reform is now open.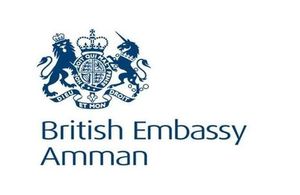 Each MENA country has a unique political and economic context. The UK Government works closely with reforming governments, civil society, the media, and parliaments to support the aspirations of the people in MENA for economic reform and long term prosperity.
The bidding window for support to economic reform is now open. The UK is looking for bids from an organisation, or a coalition of organisations, to design and manage a portfolio of work with local and regional third sector organisations committed to research, analysis and debate on economic reform in Jordan.
Proposals submitted under this call for bids should support a range of actors pursuing the following points;
Improving economic analysis
Increasing good quality media coverage of economic and private sector issues
Supporting debate and dialogue on economic issues
Strengthening Jordanian civil society, research and media organisations with an interest in economics.
Topics covered could include, but need not be limited to: macroeconomic policy, fiscal policy, energy policy, public financial management, taxation, budget transparency and labour market dynamics including youth employment issues.
Interested parties are encouraged to contact the embassy to discuss their proposal. At this stage only a concept note is required to be completed. For both of these points please contact us on: AP.Amman@fco.gov.uk. Only bids received on or before Sunday 1 March 2015 will be considered.
Published 12 February 2015