World news story
Call for Bids: Dispute Settlement
The bidding window for support to economic reform projects in Jordan is now open.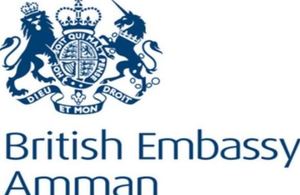 The UK Government works closely with reforming governments, civil society, the media, and parliaments to support the aspirations of the people in MENA for economic reform and long term prosperity.
The bidding window for support to economic reform is now open. The UK is looking for bids from an organisation, or a coalition of organisations, to design and manage support, primarily to the Ministry of Labour, with a view to increasing employment through dispute settlement provision.
Proposals submitted under this call for bids should propose support that will:
Reduce the number of dispute cases and reduce the escalation of disputes
Support the Ministry of Labour efficiently and effectively resolve cases.
Support long term strategies for reduced labour market disputes in Jordan.
Interested parties are asked to submit a concept note to the Embassy before midnight on 6 May. We ask that this be done via: AP.Amman@fco.gov.uk. An ability to provide this support in Arabic is critical and it is requested that CVs of potential providers are submitted with the concept note. Evidence of similar work in Jordan / MENA is highly desirable.
Published 27 April 2015