Cable visits Student Loans Company
Business Secretary Vince Cable has met the SLC's new leadership team and staff during a visit to Scotland.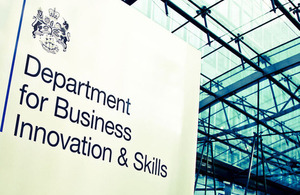 Dr Cable met with the SLC's interim Chief Executive Ed Lester and interim Chair Professor Deian Hopkin on the tour of the SLC's Scotland office.
The visit follows the resignation of Chairman John Goodfellow and Chief Executive Ralph Seymour Jackson last week.
Mr Cable said:
"The Student Loan Company needed fresh leadership and now it has it. We have appointed an interim chairman who together with the new chief executive will deal with the challenges they face.
"They need to re-build confidence in the service by providing the very best service this year.
"The SLC has made improvements and it is for the new leadership team to build on those improvements and provide students with the service they deserve.
"Mr Lester will bring his considerable experience leading private and public sector organisations to the SLC. His expertise, coupled with those of Interim Chairman Professor Sir Hopkin, will help the company make the necessary changes to deliver an effective and efficient service."
New student union president
Dr Cable was accompanied on the visit by the new National Union of Students (NUS) President Aaron Porter. Dr Cable congratulated Mr Porter on his election.
While in Scotland Dr Cable also visited Glasgow University and met with representatives of the Confederation of Business and Industry (CBI).
Links
Published 1 June 2010