Cable establishes business advisory group
Business Secretary Vince Cable has created a new expert group to advise him on business and economic policy.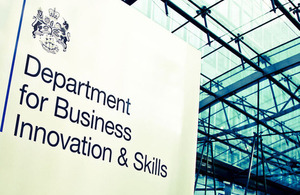 The Business Advisory Group will act as a sounding board for the Secretary of State.
It will be chaired by Lord Oakeshott of Seagrove Bay who will report directly to him.
The panel will take the form of an ad hoc advisory board and its advice will be private and informal.
Secretary of State for Business Vince Cable said:
"Tackling the challenges facing business requires new ideas from a range of experts. Economic knowledge and commercial experience are essential to developing policy and this new panel will be critical to finding new ways to move the economy forward."
Links
Read the full press release.
Published 18 May 2010