Press release
Cabinet Office statement on the number of public sector workers on strike
Statement by the Cabinet Office about public sector workers striking on 10 May 2012. Union claims of nearly half a million public service workers on strike …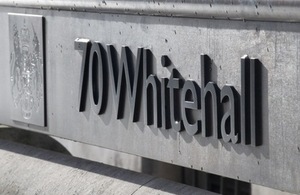 10 May 2012
Minister for the Cabinet Office Francis Maude said:
Union claims of nearly half a million public service workers on strike have been shown to be wildly inaccurate. A more realistic figure is close to 150,000 - a fraction of the number claimed.

We can confirm that 102,244 civil servants were on strike - dramatically down from 146,000 in November.

The combination of the dedicated majority of public service workers who came to work as usual and our rigorous contingency plans ensured that public services were mainly unaffected.

After more than a year of discussions we have put forward the proposed final agreements. It is now time that union leaders put the best interests of their members first by asking them to accept our generous offer.
Published 10 May 2012