Buying property abroad: Advice from Know Before You Go and A Place in the Sun
The Foreign Office's Know Before You Go team will be at the A Place In The Sun Live show at Earls Court, London on 30 March- 1 April.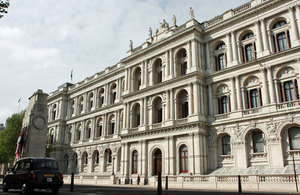 Stephen Jones from the British Consulate in Spain and Stelios Kyriakides from the Consular Directorate in London will be taking questions from the public. They'll be on panel sessions throughout the three days, and available the rest of the time at Know Before You Go stand (number E49).
Brits remain one of the biggest ex pat groups overseas, with over 5.6 million living abroad. Research is key to planning to move or buy property abroad. Property laws in other countries often differ from the UK, and it is also important to ensure you plan for the long term, for example pension arrangements.
Our staff overseas regularly hear from British nationals who have got into difficulty as a result of not researching fully before signing that contract.
The Foreign Office has produced advice on before you go, when you arrive and buying property to help get you started.
Published 30 March 2012