Butler Trust Awards celebrate prison and probation excellence
Ministry of Justice staff and volunteers were winners across the board at this year's Butler Trust Awards.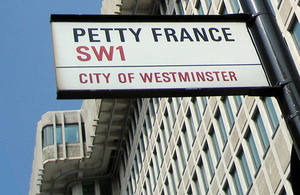 Individuals and teams working in England and Wales prison and probation services won nine awards and 18 commendations from The Butler Trust, a charity which promotes excellence in prisons, probation and youth justice.
The Princess Royal, who is Royal Patron to the charity, presented the awards, which are now in their 27th year.
Outstanding achievement
The Princess Royal's overall prize for outstanding achievement was awarded to Kate Knight, from Surrey and Sussex Probation, for her outstanding practice as a probation officer and manager.
Nick Smart, Chief Executive of Surrey and Sussex Probation Trust, said:
'I'm delighted that Kate Knight was announced as the overall winner.
'Her enthusiasm and commitment to high quality work has been transformational, both with the offenders she supervises and with the staff she coaches in her role as a quality development officer.'
You can read the full list of winners, commendees and their citations on the Butler Trust website.
Nominations for the 2012-13 award scheme are now open. The deadline for receipt of nominations is 31 May 2012. Full details are available on The Butler Trust website at: www.thebutlertrust.org.uk.
Published 9 March 2012