Businesses address weak links in supply chain to boost productivity
Large employers can boost their productivity by improving management and leadership skills across their supply chain, according to a new report launched today by the UK Commission for Employment and Skills (UKCES).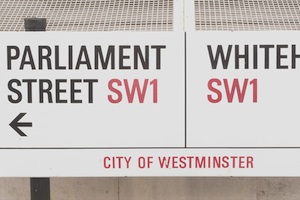 Today's report outlines the findings from a series of productivity projects, run as part of the UK Futures Programme. Led by prominent UK employers from the construction, legal and manufacturing sectors, the projects focused on boosting overall productivity levels across supply chains.
The projects encouraged small supply chain businesses to improve their management and leadership capabilities through a range of innovative approaches. They included varied activities such as coaching and mentoring support to improve management practices across firms, to creating bespoke online leadership networks, to workplace training.
The evaluation report highlights significant scope for supply chain leaders and intermediaries to engage with suppliers and motivate them towards better management skills and practices. By capitalising on their unique positions, these businesses found they could persuade their supply chains to develop their management and leadership capabilities by using evidence of improved business performance.
Nigel Whitehead, group managing director of programmes and support at BAE Systems and UKCES Commissioner said:
I believe that a business is only as strong as its weakest link in its supply chain. I think these projects are great examples of organisations stepping up and taking responsibility for using their existing networks to boost productivity for all, across a number of industries. Giving employers the opportunity to develop their own solutions is crucial, as we believe the people who experience these skills deficiencies first hand are the best people to develop the solutions to workplace problems.
The initiatives follow research showing UK management falls short of global competitors such as the US and France, in part due to the UK's "long tail" of poorly managed businesses.
David Woodhead, managing director of Robert Woodhead, one of the companies taking part in the projects, said:
We have had great feedback from our training programme and have learned as much about how to work with our supply chain as they have learned about how to work with us.

We are on a journey to improve our systems and methods of working to improve our efficiencies. I am sure that our supply chain will reciprocate. And this greater understanding will increase trust, and trust will be the foundation of the future.
Jaguar Land Rover are another employer involved in the initiative. Jon West, Director, manufacturing HR and employee relations at Jaguar Land Rover, said:
This project has made a significant contribution to our relationships with suppliers. We are delighted with the impact it is having on their capability to respond in quantity and quality to the needs of Jaguar Land Rover's continuing growth.
Today UKCES publishes findings from the initiative which demonstrate:
management and leadership skill development programmes, which are tailored to the needs of managers in supply chain businesses, are preferred to a 'one size fits all' training
benefits to supply chain businesses come not just from direct training, mentoring or coaching, but from the increased contact, especially face-to-face contact, with managers from the prime organisation and other supply chain businesses
running a skills diagnostic to identify areas for improvement allows for clear measurement of the success of initiatives, as well as building a strong business case for change
by delivering these pilots, primes and supply chain businesses have reflected on their own needs and come to realise that they are often greater than realised at first. Whilst capability has grown, so too has awareness of the level of need.
The full evaluation report from the UK Futures Programme is available on GOV.UK.
Published 3 March 2016