World news story
Business Secretary visits Recife to strengthen education ties
Vince Cable's programme includes a meeting with Governor Eduardo Campos and the announcement of a cooperation agreement on education.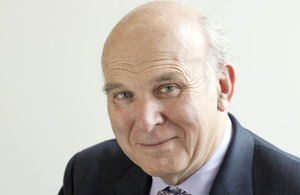 On Thursday, 25th April, the Secretary for Business, Innovation and Skills, Vince Cable, arrives Recife accompanied by a delegation of British infrastructure companies. The Secretary will present opportunities of partnerships and knowledge exchanges on education, shipbuilding and ports, in which the United Kingdom is recognized for tradition and innovation.
The Secretary will also witness an agreement between the British Council, HSBC Solidariedade Institute and the State of Pernambuco. They will sign a cooperation agreement to provide English teachers of the local public schools with training to improve their skills in the language. The project "Academic Mobility for English teachers", will initially take about 25 participants for a training course in the UK, and will be extended to other Brazilian States in the future. About £100,000 will be invested in the initiative, benefiting directly more than a thousand students.
Vince Cable will also meet representatives from the Federal University of Pernambuco (UFPE) and students selected to study in the UK through the Science without Borders programme (SwB). The programme has offered 10 thousand scholarships for Brazilians wanting to study in British Universities until 2015.
The Secretary will also visit the South Atlantic (Atlântico Sul) shipyard to discuss agreements and partnerships in the naval sector.
"Brazil is one of the fastest-growing economies in the world and I want to make sure we are aware of the opportunities" said Cable.
He also took part in business meetings in São Paulo on Tuesday and Wednesday, including with Embraer. Vince Cable took part in the opening of the Economy and Trade Joint Committee Conference (JETCO), alongside Fernando Pimentel, Brazilian Minister for Development, Industry and Commerce.
Vince Cable ends his visit to Brazil by giving his compliments to ICare Games, a virtual gaming company from Recife that is the regional winner of the "United Kingdom/Brazil Startups" competition. The startup is one of the five chosen to go to the Digital Shoreditch Festival next May, in London.
Published 24 April 2013