World news story
Business Secretary touches down in Sydney
From:

Part of:

Published:

29 March 2016

Last updated:

31 March 2016, see all updates
A shared focus on driving forward an innovation agenda lies at the heart of three-day visit by Rt Hon Sajid Javid MP.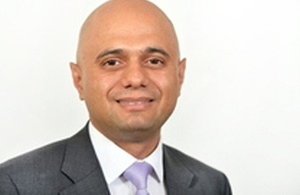 The UK's Secretary of State for Business, Innovation and Skills, Rt Hon Sajid Javid MP, has arrived in Australia for a three day visit. Mr Javid's programme focuses on strengthening economic collaboration between the two countries and includes meetings with Prime Minister Malcolm Turnbull, Assistant Minister for Innovation Wyatt Roy and New South Wales Premier Mike Baird, as well as senior members of Australia's business community.
While here Mr Javid will highlight opportunities for the UK and Australia to build on their modern trading partnership, especially in the area of innovation and science, where both countries share a common agenda aimed at fostering and building capacity.
Mr Javid will also share his thoughts on the UK's new innovation plan which he will launch in the UK's spring and on how the UK can support and extend Australia's own innovation plans, including those around cyber and the digital economy.
Mr Javid said:
We enjoy a very special historical relationship with Australia but as important is our very strong modern partnership focused on trade, investment and collaboration on joint priorities such as innovation and science. This visit is an opportunity for us to learn more about each other's plans and discuss how we can work even more closely together to the benefit of both countries.
Update 1
On Wednesday, Mr Javid met New South Wales Premier Mike Baird MP; David Thodey, Chairman of the Commonwealth Scientific and Industrial Research Organisation (CSIRO); Wyatt Roy MP, Assistant Minister for Innovation; and Malcolm Turnbull MP, Prime Minister of Australia. He also attended and spoke at a lunchtime meeting of the European Australia Business Council.
Document information
Published: 29 March 2016
Updated: 31 March 2016
Updated news story on visit of Business Secretary.
Update to news story on visit of Business Secretary Sajid Javid MP.
First published.