Business Secretary points to emerging markets for export success
Encouraging findings from a key new global report have prompted Business Secretary Vince Cable to cast the UK's export net further afield in a bid to diversify overseas business opportunities.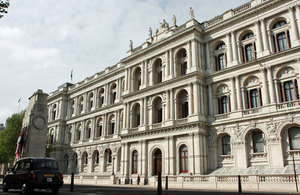 For the third year in succession Vietnam has held onto its tag as the chief global growth engine of the future, outside of the BRICs (Brazil, Russia, India and China). And Dr Cable insisted it is markets such as these which the UK should be looking to capitalise on as primary investment destinations.
UK Trade and Investment's 'Great Expectations: Doing Business in Emerging Markets' [report in pdf format] produced in association with the Economist Intelligence Unit (EIU), collates information from over 520 international investors and global executives across all sectors, highlighting emerging markets and the most up and coming regions for British businesses to explore.
Looking ahead for the next two years, the top three markets for investors are forecast to be China (20%), Vietnam (19%) and India (18%).
All respondents to the survey, compiled with the help of the EIU, are already doing business in emerging markets or plan to do so within the next two years.
Launching the new research on Wednesday morning in a keynote speech at the Economist Emerging Markets Summit, Dr Cable said:
"By 2030, 93 per cent of the world's middle class will live in what is currently termed emerging markets. The global economy is being hugely altered and British business has to adapt."
"The phenomenon of emerging markets isn't just isolated to one region. British companies should look further afield to diversify their export base. As UK Trade & Investment's research shows, markets in Asia, Africa, the Middle East and Latin American can offer new business opportunities for UK firms," the Business Secretary added.
The 'Great Expectations' report shows that, ahead of simply being low-cost production hubs - the main pre-requisite of 23% of respondents - 76% of investors actually see emerging markets as a source of new business growth.
Crucially, 71% of executives agree that emerging markets beyond the BRIC countries collectively offer an opportunity 'too big to ignore'. In addition, only a quarter of the companies in question would rely on their existing products when expanding into the emerging markets, with most claiming they plan to customise for their new demographics.
Companies are now prioritising a range of "second-tier" countries alongside their well-established operations in the BRIC countries.
And interestingly, it appears that so-called emerging markets are not just apt for big business, with one in three SMEs polled claiming they plan to expand into one new emerging market over the next two years through joint ventures or partnerships
Published 15 September 2010