Government response
Business rate costs
Local Government Minister Kris Hopkins responds to figures on business rate costs reported in the Financial Times today (10 September 2014).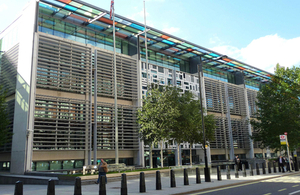 Kris Hopkins said:
A 2015 rating revaluation would have meant soaring bills for local firms, with almost 3 times as many firms seeing their bills shoot up as fall.

The commentary by Gerald Eve is fundamentally flawed. It fails to take into account that transitional relief, put in place by the last government, was funded by caps on firms due large bill decreases known as 'downward phasing' – transitional relief may be due to end, but so are those discount restrictions.

This government has cut business rates for small firms, and capped the increase in rates below inflation this year. Decisions about any future discounts will be taken in the normal way, as part of the budget process.

The biggest advocates of a 2015 revaluation are rating surveyors who would have cashed in from charging firms for a wave of new rating appeals.
Background
The last government set up transitional relief in 2010 for 5 years, which also restricted the reduction in bills for firms which had a lower rateable value after the 2010 revaluation.
Published 10 September 2014