News story
Business funding: interaction between people and machines
Opportunities for SMEs and micro-businesses to investigate new approaches to user experience.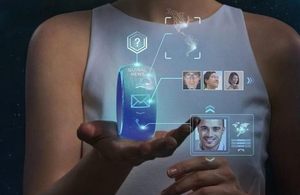 Innovate UK is to invest up to £500,000 in feasibility studies in the area of user experience (UX). The aim is to encourage new and improved ways for machines, their computing systems and people to interact.
Proposals may address technologies that contribute to these new approaches, such as sensing information about the user, or they may address technologies that help with specific types of experience, such as mobile or wearable devices.
Projects must be collaborative and business-led. The competition is open only to micro, small and medium-sized enterprises, with the option to collaborate with one additional SME or research organisation/academic partner.
Small businesses could receive up to 70% of their eligible project costs and medium-sized businesses up to 60%. We expect projects to last between 3 and 12 months and to have total project costs of up to £50,000.
This competition opens on 16 February 2015 and the deadline for registration is at noon on 25 March 2015. There will be a briefing day for potential applicants in London on 18 February 2015.
Published 5 January 2015