News story
Business funding: £2.5 million for better management of biofilms
Up to £2.5 million is available for businesses to explore feasibility of new biofilms-related products and services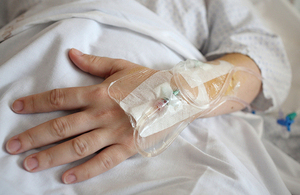 Biofilms are groups of microorganisms that attach to a surface such as a ship's hull or teeth. They can increase drag or corrosion on a ship's hull, cause decay in teeth, cause infection from catheters and medical implants and contaminate industrial processes.
Biofilms can also be used beneficially to treat sewage, reclaim contaminated land and protect against infection.
Recent advances offer new ways to protect against biofilms and the potential to develop new and beneficial uses of them.
Damage caused by biofilms is estimated at between 2 and 3% of global GDP, while new commercial opportunities are estimated to be worth £2 billion globally by 2020.
Innovate UK and the Biotechnology and Biological Sciences Research Council have £2.5 million to support a number of feasibility studies led by business into potential new and innovative commercial products and services.
The investment is the first part of a national programme we are developing on biofilms.
Competition information
projects are open to companies of any size working alone or with partners
small businesses could receive up to 70% of their costs, medium-sized businesses 60%, large businesses 50%
we expect total project costs to be up to £100,000 and for projects to last up to 12 months
the competition opens on 15 June 2015 and the deadline for registration is noon on 9 September 2015
a briefing event for applicants takes place in London on 18 June 2015
Published 11 May 2015