News story
Business contracts available: revolutionising long-term care
Innovate UK is investing up to £4 million to find new products, services and systems in long-term care.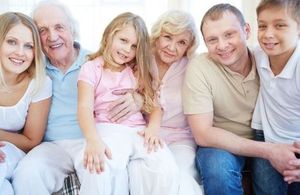 Demographic change means the UK is facing an unprecedented level of need for long-term care. The vision of this ambitious Small Business Research Initiative (SBRI) competition is to replace the current institutional model of provision with alternatives that:
have potential for real commercial value in the UK between now and 2020
will catalyse sustained innovation through to 2050
By overturning conventional thinking, UK businesses have a chance to position themselves as leaders in a growing global long-term care market.
The competition is open to organisations (large enterprises, SMEs, micro businesses, entrepreneurs, third sector, public and private sector) working together as a consortium through a single contracted project lead, to develop and deliver commercially viable products, services and systems.
Successful applications will attract a 100% funded development contract over a period of up to 24 months.
Competition information
the competition opens on 7 April 2015
there's a briefing event for potential applicants on 14 April 2015
the deadline for applications is 2 September 2015
Published 20 March 2015