Press release
Business Banking Insight website seeks to enhance competition and transparency in the banking sector
New website will help ensure that Britain's businesses and consumers can benefit from high quality banking products and services.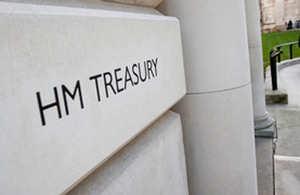 The Business Banking Insight (BBI) aims to help over 5 million UK businesses to identify which bank is best for them and get the best possible service.
The survey, as originally announced by the government in 2013, aims to improve competition and choice in the banking sector for small and medium-sized businesses (SMEs).
The new and improved BBI website, which has been launched today (28 July 2016), will provide SMEs with a clear and credible way to judge how their bank compares to its competitors.
The Economic Secretary to the Treasury, Simon Kirby, said:
The new interactive BBI website will allow businesses to identify the banks that are best able to provide the support and services they need to grow.

Not only is it a great tool for Britain's SMEs, it will allow Britain's banks to see what their customers really think of their performance and allow them to target areas for improvement.
Mike Cherry, National Chairman at the Federation of Small Businesses, said:
The BBI is an invaluable resource for small businesses and provides them with ratings on financial products and services as judged by their peers. It's independent, free to use and regularly surveys over 20,000 SMEs across a broad range of sectors.
Commenting on the launch of the new Business Banking Insight website, Dr Adam Marshall, Acting Director General of the British Chambers of Commerce (BCC), said:
At a time of transition and change, businesses need to feel confident in their relationships with banks and other providers of finance. That makes the Business Banking Insight (BBI) site more important than ever, because it gives firms a unique insight into what their peers say about the performance of finance providers – helping them to take better decisions about their own finance needs.

The BBI will help individual businesses match up to the right finance provider, drive wider improvements in customer service to business, and stimulate more competition for business customers.
Published 28 July 2016
Last updated 28 July 2016
+ show all updates
British Chambers of Commerce quote added.
First published.