World news story
Burma: Cleaning up financial crime
This was published under the 2010 to 2015 Conservative and Liberal Democrat coalition government
British Government to support Burma's fight against Money Laundering and the Financing of Terrorism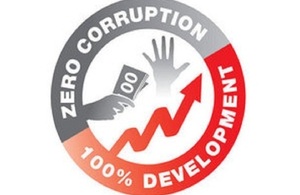 The British Embassy is to partner with Burma's Government and private sector to share expertise and training on international best practices in the fields of Anti-Money Laundering and Combating the Financing of Terrorism (AML/CFT). The training will be provided in early 2014 by UK organisation GovRisk, as part of a regional series of workshops, which have previously taken place in Malaysia, Indonesia, Cambodia and the Philippines.
GovRisk and the British Embassy have met with key stakeholders in the fight against financial crime, including the Financial Intelligence Unit, the Central Bank, the Ministry of Finance and the Office of The President, as well as with representative form Burma's banking and insurance sectors. The product of these meetings will be a 5-day workshop for these stakeholders, to take place in February 2014.
In addition, Standard Chartered Bank and Prudential Holdings have provided a full day's workshop to key representatives from the Central Bank and commercial banks. Held on Wednesday 4 December, this workshop will focus on financial sector supervision, and is coordinated by the UK's Financial Services Taskforce.
Strengthening the institutions which combat money laundering and other financial crimes is a vital step in ensuring a strong, stable financial system, which is open to international investment. This initiative falls under the UK Government's 'Prosperity' agenda, which seeks, in partnership with local institutions, to increase exports and investment, open markets, ensure access to resources and promote sustainable global growth.
GovRisk faculty member Gert Demmink, a world-renowned expert in money laundering and financial crime, will conduct the training in 2014. Mr Demmink said:
The last two years have seen increased scrutiny on AML/CFT standards in the region, and President Thein Sein's Government is working with international partners to strengthen their laws, regulations and enforcement. We hope to assist some of the key departments in implementing these standards. In doing so, these institutions can enforce and prosecute financial crimes and ensure a strong, stable environment which encourages legitimate business.
Governor of the Central Bank H.E. U Than Nyein has welcomed the initiative, saying:
The proposed programme will be of great importance for our compliance with international standards. This workshop will help participants in formulating policy decisions as well as much-needed capacity building.
Further information
Global Money Laundering is estimated at 2-5% of total GDP, or £23-57 billion.

On 21st October 2013 the Financial Action Task Force (FATF), an intergovernmental body which sets and monitors standards for financial crime prevention, identified Burma as not having committed to an action plan to address "strategic deficiencies" in its AML/CFT policies and procedures. Also included in this category were Algeria, Ecuador, Ethiopia, Indonesia, Kenya, Pakistan, Syria, Tanzania, Turkey, and Yemen.

FATF advises that, to be removed from this list, Burma must: 1) adequately criminalise terrorist financing; 2) establish and implement adequate procedures to identify and freeze terrorist assets; 3) further strengthen the extradition framework in relation to terrorist financing; 4) ensure a fully operational and effectively functioning Financial Intelligence Unit; 5) enhance financial transparency; and 6) strengthen customer due diligence measures. This project contributes principally towards points 4, 5 and 6.
About GovRisk
The International Governance and Risk Institute is a group of professionals who share a passion, a vision and a common belief. This is that only through continuing collaboration, exchanging information and regular education can professionals and the organisations they represent in the financial sector, regulatory bodies and law enforcement fundamentally develop better and safer working practices.
Since 2010 GovRisk has provided high quality consultancy and training programmes to public and private sector institutions from more than 30 countries.
We offer a wide variety of programmes covering specific topics within the broad fields of financial crime, corruption, risk management and governance. Consultancy work and training courses are designed to give participants highly practical and tailored guidance on how to incorporate international best practice techniques in their professional duties. For further information please visit GovRisk's website at: http://www.govrisk.org
About Mr Gert Demmink
Gert Demmink is former Head of Department, Expert Centre for Integrity, in the Directorate of Supervision of the Netherlands Central Bank (De Nederlandsche Bank N.V.), responsible for the supervision of efforts to combat fraud, money laundering and financing of terrorism. Currently he is Managing Director, Eagle Compliance and Partner in Philip Sidney. He is also senior adviser to the Central Banks in the Netherlands IMF Constituency (mainly former Soviet Republics) with regard to AML/CFT/Corruption and (tax) fraud. He has also advised Ukraine, Georgia, Armenia & Bulgaria.
Other Skills:
Deputy Judge in the Amsterdam Criminal Court (since November 2001)

Freelance trainer with FMO (Institute for Financing of Developing Countries):

presentations and in-house workshops in Islamic banks in Dhaka, Bangladesh (2003)

Trainer with the Netherlands Compliance Institute.

Chairman, Training & Education Committee of Netherlands Chapter ACFE.

Lawyer & Forensic Auditor by profession
Professional Experience Record:
1991 – 1996: Ministry of Justice in the Netherlands. Senior policy officer in the field of international co-operation (police/prosecution)

1996 – 1997: Netherlands Antilles Government Project Manager for the FIU

1998 – 2007: De Nederlandsche Bank N.V. (Banking Supervision and FIU roles)

Current: Managing Director, The Caribbean Compliance Company, The Eagle Compliance Company and Philip Sidney (the international governance and compliance initiative)
For all press enquiries enquiries please contact: nicolas.lemoignan@govrisk.org or anthony.preston@fco.gov.uk
Document information
Published: 10 December 2013