Bulgarian anti-corruption law: joint statement from Ambassadors
A group of Ambassadors speak in support of judicial reform in Bulgaria.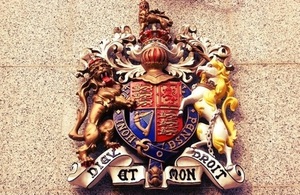 The EU Ambassadors of the Netherlands, France, Germany, the UK, Austria, Belgium, Ireland, Poland, Denmark, Finland, Italy, Cyprus, Spain and Luxembourg agreed a joint statement on the occasion of the rejection by the Bulgarian Parliament of the draft law against high level corruption. The statement, also supported by the ambassadors of Norway and Switzerland, reads:
The Bulgarian Parliament rejected on 2 September 2015 the draft law against high level corruption, at its first reading.
The rejection without further parliamentary discussion of the initial text proposed by the government sends a negative signal in the frame of the fight against corruption. The effective fight against corruption is a crucial element of the Rule of Law, and has been put at the top of the agenda by the European Commission in its successive CVM reports, endorsed by our governments and the successive governments of the Republic of Bulgaria. We hope the political parties who rejected it (including those that did not vote) will present new ideas as soon as possible to tackle this issue, hence showing this failure does not mean that Members of Parliament disregard the importance of combatting corruption at any level.
Published 7 September 2015