News story
Building on the UK's success in space
UK Space Agency seeks proposals for cutting-edge space technology projects.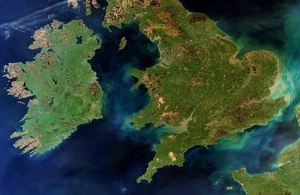 The UK Space Agency is making £2 million available to help innovative British businesses design and manufacture highly commercial and innovative space products that will generate global demand.
The advance notification of the call for proposals was announced this week (Tuesday 10 March) by the Centre for Earth Observation Instrumentation and Space Technology, on behalf of the UK Space Agency. The call will be released on 26 March when full details will be available.
It is anticipated that proposal selection will be conducted during June/July 2015 with projects typically starting from September 2015. More information is available on the CEOI website.
National Space Technology Programme
This latest call for proposals is part of the second round of funding for the National Space Technology Programme (NSTP).
Working hand-in-hand with other UK Space Agency programmes, as well as academic, industry and public sector partners, the goal of the NSTP is to advance UK technologies to higher technology readiness levels (TRLs). This will support UK industry's ability to accelerate innovation, expand sales in the commercial space market and reinforce the UK position as a stronger player in future international space programmes, including those of ESA.
More information is available on our website's funding page.
Published 12 March 2015