Press release
Budget 2015: what it means for East of England
Budget 2015 confirms Long Term Economic Plan for East of England and sets out next steps to do more.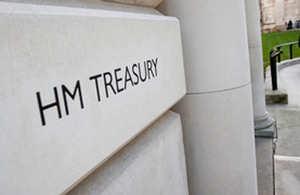 The Chancellor has confirmed in Budget 2015 his Long Term Economic Plan for the East of England to ensure that the region continues to play a significant role in building a truly national recovery.
The new measures announced in today's Budget will help build on a 6-point plan announced by the Prime Minister last month in a speech made in Felixstowe which put jobs, transport, science, agri-tech, energy and the defence industry at its heart.
That plan aims to:
add more than £12bn in real terms to the East of England economy by 2030 – this is equivalent to nearly £2,000 more per person

create 250,000 extra jobs in the East of England by 2020

take forward £4.2bn of investment in transport in the East of England, boosting road and rail connections across the East

build on the East's world-class science and technology base by supporting universities and high tech industries, and maximise the East's role in defence

capitalise on the inherent strengths of the East, boosting the rural economy and reaping the benefits of the more than £50bn that will be invested in the energy sector over the next 20 years

ensure a better quality of life in the East, supporting the construction of over 15,000 new homes, making improvements to local education so that over 90,000 more pupils attend outstanding schools
As important next steps in the plan to build national prosperity, the Chancellor today announced a number of new measures such as £11.8m for a Centre of Agricultural Informatics in Hertfordshire, further devolution of power to the region to retain business rate growth, bringing forward £16.8m for flood defences and an additional £4m for transport improvement in Suffolk, while outlining his Budget for 2015.
These include:
an investment of £11.8m to create a Centre for Agricultural Informatics and Sustainability Metrics in Harpenden, Hertfordshire, building on the region's existing strengths in agricultural technology

further devolving power to allow a pilot scheme in Cambridgeshire and Peterborough to retain 100% of any additional business rate growth above expected forecasts, beginning in April 2015

£16.8m will be brought forward to provide additional funding for the first four years of the flood and coastal erosion programme. This will enable five flood defence schemes to be delivered at least one year early and the inclusion of eight other schemes to protect households and business

a further £4m will be committed to New Anglia Local Enterprise Partnership for further development work on the Ipswich Wet Dock Crossing and the Lowestoft Third River Crossing.
As the Chancellor has set out clearly, the only way for the UK's recovery to be truly sustainable is for it to be truly national. While the challenge is significant, so is the prize ahead. By pursuing this plan, the Chancellor aims to achieve real outcomes for the people the East of England who at the end of 2014 had seen the fastest employment growth in England outside of London under this government.
Chancellor of the Exchequer, George Osborne said:
This Budget builds on the long term economic plan that the Prime Minister set out for the East of England, which set out our plans to deliver £12 billion to the local economy, 250,000 extra jobs and £4.2 billion of investment in transport.
The Budget today goes further – with funding for work into a Wet Dock Crossing in Ipswich and a third river crossing in Lowestoft, fast-tracked flood defences for Great Yarmouth and Canvey Island, and a landmark business rates pilot for Cambridgeshire and Peterborough.
Local people want improvements in infrastructure across East of England, and thanks to our long term economic plan we are able to make to deliver that investment. It is all part of our plan to build a truly national recovery, which will deliver a stronger economy and a brighter future.
Published 19 March 2015