News story
BTC Pipeline Corporation - OECD Guidelines
The Steering Board of the UK National Contact Point (UK NCP) found that the original Final Statement in 2007 took into account a confidential…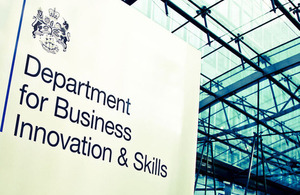 The Steering Board of the UK National Contact Point (UK NCP) found that the original Final Statement in 2007 took into account a confidential company report which had not been shared with the complainants, and recommended that the original Final Statement be withdrawn.
The Revised Final Statement therefore revisits aspects of the original Final Statement that were affected by the failure to give the complainants an opportunity to review and comment on the confidential company report following a 2005 UK NCP field visit.
The Government has found that the company did not act inconsistently with the Guidelines in four of the five areas of complaint. In the other area of complaint which concerns consultation with affected communities, it found that the company did take a comprehensive and proactive approach to compensation and took a similarly proactive approach to consultation but, in one region, failed to ensure adequate consultations with affected communities in south east Turkey.
Trade Policy Minister, Edward Davey said:
"The Government promotes responsible business practices and adherence to internationally recognised standards.
"Clearly oil pipelines can have an impact on those living nearby so it is essential that UK registered companies maintain an open dialogue with local communities. Taking steps to identify and manage specific regional risks can help ensure that these consultations are effective."
Notes to editors:
---
To see the Revised Final Statement please visit www.bis.gov.uk/nationalcontactpoint/cases
The UK NCP considers complaints brought under the OECD Guidelines on Multinational Enterprises and sets out standards that member states expect business to adhere to, wherever they are trading and operating overseas. The Guidelines cover a broad range of issues in business ethics, including industrial relations, the environment, and corruption.
The UK National Contact Point investigates complaints against companies registered in or operating from the UK. If it considers that a company has breached the guidelines it will issue a statement detailing this decision and making recommendations on how the firm can come into line with the guidelines in future.
The guidelines are not legally binding, but all OECD members and a number of non-members are committed to promoting adherence to them.
BTC Corp is made up of a number of contractors including Dutch and Turkish companies with BP Exploration (Caspian Sea) Ltd, a UK-registered company, acting as lead contractor.
BTC Corp oversaw the construction and operation of the BTC pipeline, an oil infrastructure project crossing the three host countries of Azerbaijan, Georgia and Turkey.
The 2005 field visit identified concerns of inconsistency in the company's compensation and grievance process for villages affected by the construction and operation of the pipeline.
BIS' online newsroom contains the latest press notices, speeches, as well as video and images for download. It also features an up to date list of BIS press office contacts. See [http://www.bis.gov.uk/newsroom](http://www.bis.gov.uk/newsroom) for more information.
Notes to Editors
Contact Information
Name BIS Press Office Job Title
Division COI Phone
Fax
Mobile
Email NDS.BIS@coi.gsi.gov.uk
Name Lucy-Michael Sutton Job Title
Division Department for Business, Innovation and Skills Phone 020 7215 5977 Fax
Mobile
Published 9 March 2011