Brussels Consular section closed 4 March
Due to a general strike by public sector unions in Belgium, the British Consulate-General in Brussels will be closed on 4 March. British nationals requiring emergency assistance can contact Consular staff on + 32 (0)2 287 6248.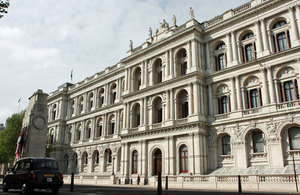 National trains are expected to run with delays, but public transport in Brussels (metro, tram, buses) is likely to come to a standstill. De Lijn and TEC services will also experience serious delays.
For the latest travel information, please visit the Brussels public transport website.
The strike is expected to affect many public sector services across Belgium. Larger shops will be closed in Brussels, Flanders and Wallonia, but it is expected that many shops and banks will be open.
Hospital services may be limited, but emergency services will be available.
Demonstrations are expected outside the National Bank in Brussels (near Parc metro station), in Arlon, Leuven, and Ghent.
For information on local travel, please visit our Travel Advice for Belgium.
Published 3 March 2011