Brooke Kinsella visits North East anti-knife project
As part of work for the government looking at projects deterring young people from violent crime, actress Brooke Kinsella yesterday visited Stockton-on- Tees.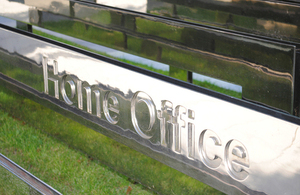 The former Eastenders star chatted to young people at the Corner House Youth Project about how they are being educated about the dangers of knife crime.
First-hand experiences
One teenage girl told Ms Kinsella about her first-hand experience, which saw a family member being stabbed in the leg during a disturbance in the street.
Twenty-seven-year-old Brooke's own brother, Ben, was murdered in 2008. She told local newspaper Gazette Live that this experience makes her work 'very emotional'. She said: 'I'm not someone in a suit going around ticking boxes, I was asked because of my experiences. I wish I didn't have that experience.'
Shaping government policy
Ms Kinsella will visit projects all over the country, where she will sit in on education sessions, meet mentors and speak with young people.
She will present her findings - including details of the types of project she thinks are making the biggest difference - to the Home Secretary later this year. This will help shape the government's work in tackling knife crime and serious violence among young people.
Carrying knives is wrong
The anti-knife campaigner believes that those who carry knives need to know it's wrong. 'It is important young people can live without fear of attack. Which is why I support positive activities that encourage young people not to carry knives, as well as the use of tough punishments when they do.
'I'm pleased the Home Secretary has asked me to do this work because I want to make sure youngsters across the country are getting the best help available - in the hope it helps stop other families going through what we did.'
Published 1 September 2010