World news story
Broadcasting emergency information for British Nationals in Japan
The British Embassy Tokyo and InterFM Co., Ltd. signed the agreement in January 2015 to work together to broadcast emergency announcements and information to British nationals in Japan in the event of disasters.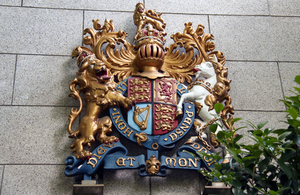 As we approach the 5th anniversary of the Great East Japan Earthquake, we would like to draw your attention to an agreement between the British Embassy Tokyo and InterFM Co., Ltd. for broadcasting emergency information for British Nationals in Japan.
Under this first-of-its-kind agreement, the embassy's public service announcements for safeguarding British nationals in the event of an emergency will be broadcast to InterFM's radio listeners and online followers. These announcements include:
Emergency information such as assistance or evacuation instructions specifically for British nationals
Emergency disaster prevention and assistance measures
Details of emergency lifelines, telephone numbers and sources of information
Additional emergency measures unique to a specific disaster
InterFM Co., Ltd. has previously signed similar agreements with the Tokyo Metropolitan Government, Shinagawa Ward, Minato Ward, Meguro Ward, Chiba Prefecture, Kanagawa Prefecture and Yokohama City, but the agreement with British Embassy Tokyo marks the first time the broadcaster has done so with a foreign government body in Japan.
Related links:
British Embassy Tokyo and InterFM sign emergency broadcasting MOU
Published 9 March 2016