World news story
British Trade Mission visits Oman
British Water delegation visits Oman on 26-27 March 2014 to develop trade and investment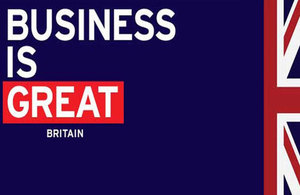 British Water is the lead organisation for the UK water and wastewater industry representing just under 200 of the most active companies in the sector who are able to deliver custom made solutions to all technical, legal or administrative specifications in water related projects.
British Water is bringing a delegation of 12 companies to the Sultanate on 26-27 March 2014 to explore partnerships with a range of organisations and companies with the support of the British Embassy.
The visit will enable the British companies to showcase how their technologies and services can help enhance efficiency, reduce operational cost and ensure long term success for Omani water, wastewater and desalination projects.
Lila Thompson, the International Director of British Water and the head of the delegation said ' British Water is pleased to be leading this business delegation to Qatar and Oman. We look forward to successful meetings and to building long term partnerships and exchanging innovative technologies and solutions.'
This the second visit to British Water to Oman after their first visit in November 2012. The delegation will meet during this visit representatives from the private and public sector in Oman.
Published 16 March 2014