British tennis aces support Sports Charter
Tennis champions have added their support to the government's drive to stamp out homophobia and transphobia in sport.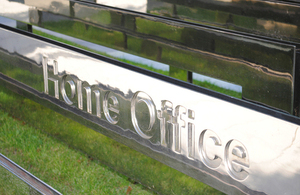 British number one Elena Baltacha and number two Anne Keothavong signed the Sports Charter, along with former British player Katie O'Brien.
They were joined by members and volunteers of the sports governing body, the Lawn Tennis Association. 
Signing the charter commits the association and players to actively challenge any and all forms of homophobic or transphobic abuse or discrimination.
Support
Dale Park, the association's Equality and Diversity Manager, said: 'It's fantastic to have so many colleagues, volunteers and elite players sign the charter.
'We have seen great support from the LTA with the CEO, President and Deputy President all signing the Charter along with high profile players Elena Baltacha and Anne Keothavong, and former player Katie O'Brien. 
'This sets a great example to everyone who plays, coaches and watches tennis on the type of environment we expect across British tennis.'
Since the charter launched in March 2011, more than 3,000 individuals and organisations have signed up. Supporters include the Football and Premier League, Ben Cohen, Stephen Fry, David Furnish, Billie Jean King and Martina Navratilova.
Follow the Sports Charter on Facebook and Twitter under #sportscharter
Published 3 May 2012