British scientist, London School of Economics professor and Manchester University professors awarded Nobel Prizes 2010
Robert G. Edwards is awarded the Nobel Prize for the development of IVF, Manchester University professors are awarded the Nobel Prize for groundbreaking graphene experiments and LSE professor shares the Economic Prize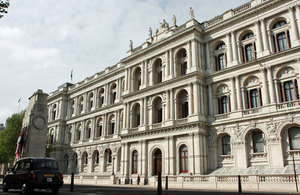 **Sveriges Riksbank Prize in Economic Sciences in Memory of Alfred Nobel
**The Royal Swedish Academy of Sciences has awarded the Sveriges Riksbank Prize in Economic Sciences in Memory of Alfred Nobel for 2010 to Christopher A. Pissarides, London School of Economics and Political Science, UK, Peter A. Diamond, Massachusetts Institute of Technology, USA and Dale T. Mortensen, Northwestern University, USA "for their analysis of markets with search frictions".
Professor Pissarides holds the Norman Sosnow Chair in Economics at the London School of Economics.
Together with Diamond and Mortensen, Pissarides have created mathematical models which provide a framework that studies how processes, such as matching job seekers with vacancies and house sellers with house buyers, occur in the real world.
**
Nobel Prize in Physics**
The Swedish Royal Academy of Sciences has awarded the Nobel Prize in Physics 2010 jointly to Andre Geim and Konstantin Novoselov "for groundbreaking experiments regarding the two-dimensional material graphene".
Geim and Novoselov are both professors at Manchester University in the UK.
Their discovery astounded the scientists around the world in 2004. Graphene is a form of carbon and consists of atoms joined together in a lattice. It is extremely thin, one atom thick, one millimeter of graphite consists of three million layers of graphene stacked on top of each other. But graphene is the strongest of materials, it is more than a hundred times stronger than steal. Moreover graphene is light, it can be bended, conduct electricity and it is practically tranparent.
This means are many possible practical application for graphene. Geim and Novoselov are testing some of them. Examples of possible future uses for graphene are solar cells, touch screens, tablet computers, mobile phones and composite materials in areoplanes, cars and satellites.
Nobel Prize in Medicine or Physiology
The Nobel Assembly at the Karolinska Institute in Sweden has awarded the Nobel Prize in Physiology or Medicine 2010 to British scientist Robert G. Edwards for the development of in vitro fertilization (IVF).
"His efforts have made it possible to treat infertility, a medical condition that afflicts a great part of humanity, ten per cent of all the couples in the world", said the Nobel Assembly Secretary Goran Hansson when he read the statement earlier today.
As early as the 1950s, Edwards had the vision that IVF could be useful as a treatment for infertility. On 25 July 1978 his efforts were finally crowned by success when the world's first "test tube baby", Louise Joy Brown, was born at Oldham General Hospital outside Manchester. In the years that followed, Edwards and his co-workers refined IVF technology and shared it with colleagues around the world.
Robert Edwards' contributions represent a milestone in the development of modern medicine. To this date approximately four million individuals have been born following IVF. A new field of medicine has emerged, with Robert Edwards leading the process all the way from the fundamental discoveries to the current, successful IVF therapy.
Robert Edwards is currently professor emeritus at the University of Cambridge.
About the Nobel Prize
The Nobel Prizes for Medicine or Physiology, Physics, Chemistry and Literature were awarded 4 - 7 October 2010.
The Sveriges Riksbank Prize in Economic Sciences in Memory of Alfred Nobel was awarded 11 October 2010. This Prize was established in connection with the 300th anniversary of the Riksbank in 1968.
The Nobel Laureates will receive their Nobel Prizes from Swedish King Carl XVI Gustaf in Stockholm on 10 December, the date on which Alfred Nobel died.
The Nobel Peace Prize was awarded by the Norwegian Nobel Committee 8 October 2010 and the winner will receive it at a ceremony in Oslo on 10 December.
Search the news archive
Published 11 October 2010