World news story
British Pharmacological Society to host pharmacology world congress
This was published under the 2010 to 2015 Conservative and Liberal Democrat coalition government
British Pharmacological Society elected to host pharmacology world congress in Glasgow in July 2022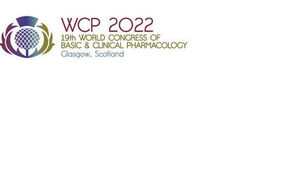 The world's pharmacologists descended on Cape Town in July for the 17th World Congress in Basic and Clinical Pharmacology. During the General Assembly which formed part of the World Congress, the British Pharmacological Society was selected as the host for the 19th World Congress in Basic and Clinical Pharmacology and the Society looks forward to welcoming the international pharmacology community to Glasgow in July 2022.
The British Pharmacological Society bid was presented by our President-Elect David Webb and faced strong competition from the other bidding societies from Australia, Canada and Italy, but emerged the preferred city for voting delegates representing societies from around the world.
The British Pharmacological Society would like to thank Her Majesty's Consul General in Cape Town and UKTI for helping us raise the profile of the UK bid. We particularly appreciated the support of Chris Trott and David Edmondson.
About BPS
BPS is an international learned society concerned with research into drugs and the way they work. The Society fulfils its mission to advance and promote pharmacology, including clinical pharmacology, on behalf of its more than 3,000 members from more than 60 countries worldwide. Our members work in academia, industry, regulatory agencies and the health services, and many are medically qualified. The Society covers the whole spectrum of pharmacology, including laboratory, clinical, and toxicological aspects.
Clinical pharmacology is the medical speciality dedicated to promoting safe and effective use of medicines for patient benefit. Clinical pharmacologists work as consultants in the NHS and many hold prominent positions in UK Universities.