British passport 'smart' application form launched
A new British passport form has been produced with the aim of reducing the amount of applications rejected because the application is filled out incorrectly.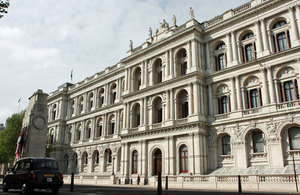 One in five British passport applications overseas are delayed to the applicant because the form has not been filled out correctly.
Once the Smart form is filled out online it can be printed, signed and posted along with supporting documentation, photos and payment for processing.
The new form is for adult, child and British Nationals Overseas applications overseas.
The new form should not be used for:
gratis war veteran passports (those who were born before September 1929 and are otherwise eligible for such a passport should use Identity and Passport Services Form SE04 - available on request from your nearest British Consulate.

applications in the UK. These applications should go through the Identity and Passport Service.
Further information on how to apply and the 'Smart' Passport Application form is on our How to apply page. Just click on the country you are applying from.
Published 15 November 2011