World news story
British High Commissioner to Uganda hands over training equipment to Ugandan CAA
The IED kits will help to broaden aviation security detection capability at Ugandan airports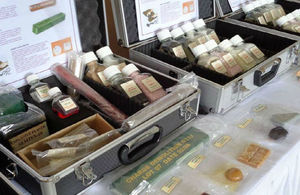 The British High Commissioner to Uganda, HE Alison Blackburne, formally handed over Improvised Explosive Device (IED) training kits to the Uganda Civil Aviation Authority (UCAA), on 9 November.
The IED kits have been produced by UK military experts specifically for use in the aviation sector, and include 'dummy devices' that mirror recent threats against aviation around the world, including bombs concealed by a passenger in his or her belongings. The IED kits will help to broaden aviation security detection capability at Ugandan airports.
Aviation is a global business, and such a world-wide network makes all of us potentially vulnerable to attack. As we have seen – including with recent tragic events in Egypt – all countries face similar difficult challenges in defending their aviation industries from the threat of terrorism. Co-operation between countries, and sharing experiences and best practice to improve aviation security standards are therefore essential.
In addition to the equipment the High Commissioner handed over at the event, the UK continues to provide various levels of aviation security training courses to the UCAA. These include the use of explosive trace detection machines, x-ray screening, physical search of baggage and people, aviation security supervisor/managers skills and on the job mentoring at Entebbe International Airport for local inspectors.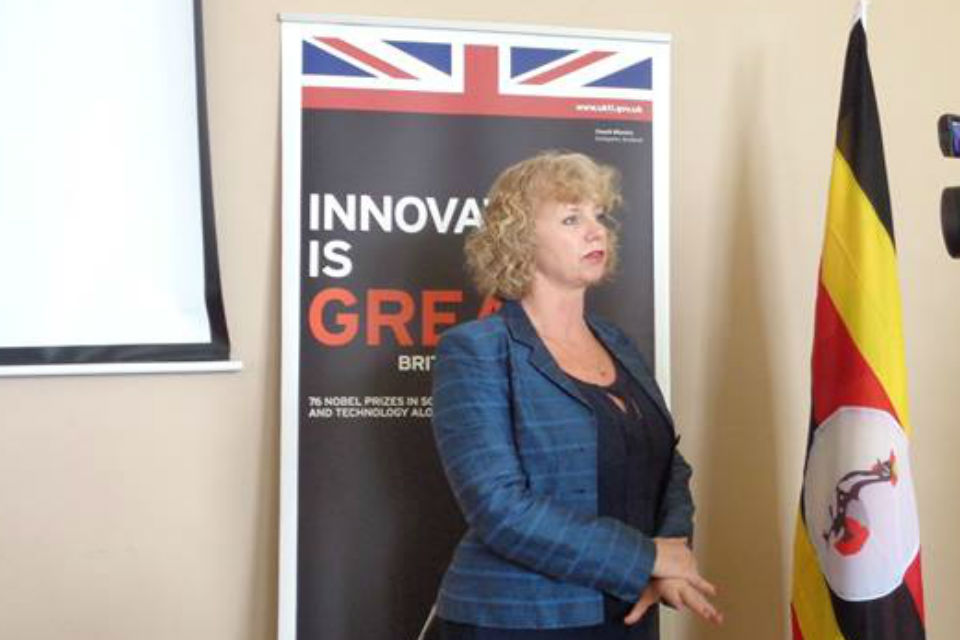 Speaking during the official handover, the High Commissioner said:
"Aviation security is another vital element in protecting all our citizens from acts of terrorism. Security is a priority for us all, so I am delighted that the UK Government continues to work closely with the UCAA, in order further to strengthen the existing aviation security regime in Uganda"
The High Commissioner also opened a UK Security Supervisors training course at a venue near Entebbe International Airport. The course will run from 9 to 13 November.
Terrorism is a global threat and the UK is keen to continue its close working relationship with Uganda in order to help improve security in East Africa.
Published 13 November 2015