World news story
British High Commission Kuala Lumpur commemorates 1914 Christmas Truce
Malaysia hosts a #FootballRemembers friendly match, joined by the German Embassy Kuala Lumpur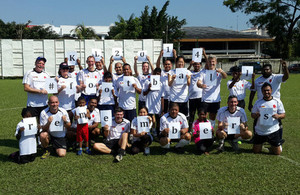 The British High Commission and German Embassy in Kuala Lumpur participated in a friendly football match at the Kelab Aman football field to commemorate the 1914 Christmas Truce.
The Christmas Truce was a spontaneous ceasefire between allied and German soldiers fighting on the Western Front in 1914 during the World War 1. They met in 'no man's land', buried their dead, sang carols and exchanged gifts. Some even played football.
British High Commissioner to Malaysia H.E. Vicki Treadell CMG, MVO, said:
The Christmas Truce signifies friendship in the most difficult of times and we are honoured to be here today with our German and Malaysian counterparts to commemorate the occasion. Playing in this football match today has an extra significance as 2014 marks the centenary of the World War One.
German Ambassador to Malaysia H.E. Holger Michael said:
The Christmas truce football match 1914 showed that, even in one of Europe's darkest hours, people were able to overcome hatred and literally find common ground for some moments of friendship without weapons. We fondly remember this remarkable event together with our Malaysian friends to send a signal of hope into a world that is again shaken by conflict and in desperate need for universal peace.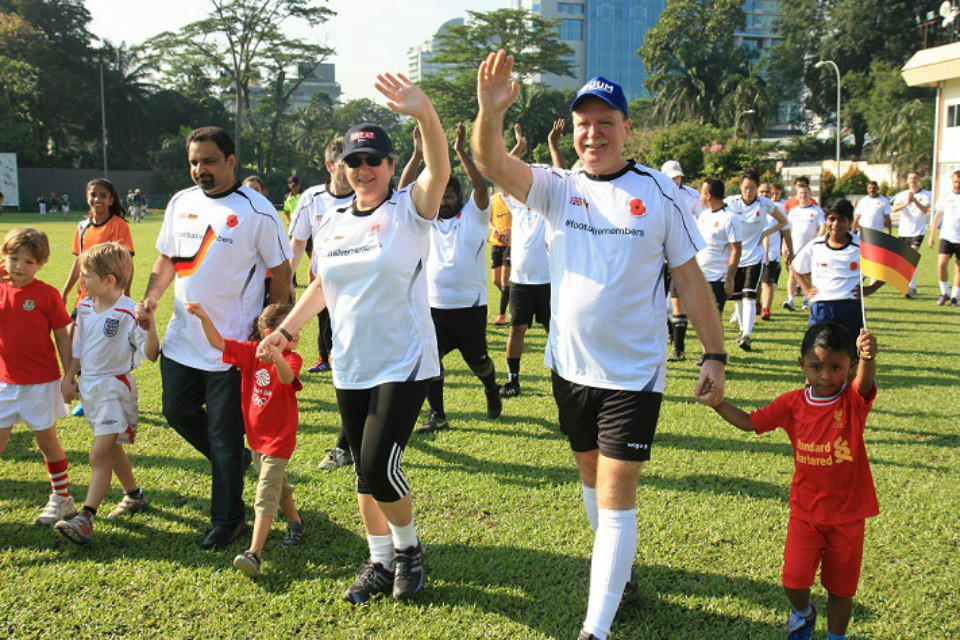 Children of the British High Commission's and German Embassy's staff members also participated in a friendly match against the Alice Smith International School Under-15 team.
Events like the one today in Kuala Lumpur were organised around the world to highlight the global nature of the First World War and the scale of sacrifice of the many countries which took part.
In the United Kingdom, the 'Football Remembers Week' took place from 6-14 December and is a partnership between the Premier League, the Football Association and the British Council, aimed at engaging football fans to contemplate on what took place during Christmas a hundred years ago. Images and videos from all the embassy events will be posted to www.footballremembers.com and will feature on social media using the hashtag #FootballRemembers.
Published 18 December 2014